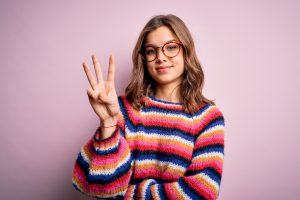 Hopefully, you feel confident that the steps you take every day to prevent cavities and gum disease will keep your smile safe. The right approach to good oral hygiene has lasting benefits, but remember that even with a smart routine in place, regular dental exams are beneficial. At our Cedar Rapids, IA dentist's office, our patients can look forward to dedicated preventive dental care whenever they see us. The visits you schedule help you stay protected by dealing with tartar, identifying early signs of trouble, and warning you about issues like gingivitis. In addition to these common concerns, our practice is also prepared to discuss problems like chronic jaw pain and teeth grinding.
1. Tartar Will Remain On Your Teeth Until You Undergo A Cleaning
If you do a thorough job brushing and flossing your teeth, you will be able to remove plaque deposits, along with materials that gather together to form plaque. This means you can prevent tartar buildup from occurring, but unfortunately your daily efforts will not remove existing tartar buildup. To make sure your smile is free of this substance, you should set up regular dental exams and cleanings. The removal of tartar lowers your potential risk for decay as well as gingivitis.
2. You May Already Have A Cavity In Need Of Treatment
Sometimes, a patient arrives for a routine appointment already in need of cavity treatment…they just fail to realize it. Your dentist can locate decay on a tooth that you have not noticed, as a cavity can be difficult to recognize shortly after forming. We can restore your tooth with a dental filling so that the tooth stays safe. This ensures that the cavity is dealt with before it grows severe enough to require root canal therapy and a dental crown.
3. Your Dentist Can Identify Problems With Your Periodontal Health
If there are signs of gingivitis identified at a routine exam, a deep cleaning will be scheduled to remove the bacteria responsible. By going through this service, microbes that have infected your gums are reliably removed, stopping an infection before it worsens. You should not write off the threat of an advanced infection, as one can lead to problems with tooth loss, or even create issues with your overall health.
Set Up A Dental Checkup With Your Cedar Rapids, IA Dentist!
At Cedar Dental, patients can look forward to dedicated preventive care in addition to services to deal with any active threats that have formed since your last appointment. With smart care at home as well as support in the dentist's office, you can stay safe against potentially serious problems that might affect your appearance and well-being. To find out more, call our dental office in Cedar Rapids, IA, today at (319) 364-7108.