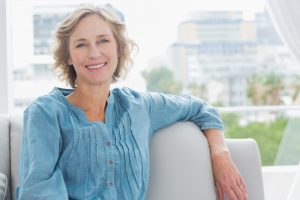 ROOT CANAL THERAPY FOR EXTREME TOOTH INFECTION
Though cavities are often treated effectively and conservatively with tooth fillings, tooth decay is not always simple to address. For instance, if you ignore a cavity long enough, or if a tooth is cracked or broken, its interior pulp and the tissues inside of it can become subject to infection. In cases of internal decay, when a tooth filling will not suffice, Dr. Peter Ruggiero may suggest root canal therapy to remove the infection and restore your tooth.
The Specifics of Root Canal Therapy
A tooth's root extends underneath your gums and into your jawbone, offering structural support for the rest of the tooth. The inside of the root, known as the root canal, carries nerves and blood vessels into the jawbone, which then feeds the tooth nutrients through the tissues in the canal. Internal tooth decay means the pulp tissues have been exposed to infectious oral bacteria, which causes severe discomfort and could potentially spread through the root canals.
Root canal therapy involves carefully accessing the interior of the tooth and cleaning out the infection. Then, your dentist will fill the root canals with gutta percha (a rubber-like, biocompatible material), and fill the tooth with resin or ceramic to restore its structural integrity. Finally, Dr. Peter Ruggiero will cap the tooth with a dental crown to complete its restoration and protect it from further damage.
Let Us Save Your Tooth with Root Canal Therapy
When your tooth is severely infected, root canal therapy can be the best way to save your tooth and protect the rest of your smile. To find out if you need root canal therapy, call Cedar Dental in Cedar Rapids, IA, today at (319) 364-7108. We also welcome patients who live in Mount Vernon, Iowa City, Hiawatha, and all nearby communities.