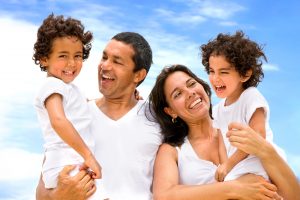 CHECKUPS & CLEANINGS MAINTAIN YOUR SMILE'S INTEGRITY
Dental checkup and cleaning appointments are (or should be) the most common reasons for you to visit your dentist's office. During your visit, our skilled hygienist will clean the plaque and tartar from your teeth that you may have missed with your toothbrush and floss. Also, Dr. Peter Ruggiero will perform a careful, but thorough, examination to inspect for tooth decay, gum disease, oral cancer, functional issues with your bite and jaw, and more.
Professional Examinations
Besides a visual inspection, your dentist may also employ digital X-rays and/or an intraoral camera to gain a better view of your teeth and oral structures. The advanced imaging technology allows us to better detect signs of trouble, including lesions, sores, and other early indications of oral cancer.
To better detect early cavity development, Dr. Peter Ruggiero often utilize DIAGNOdent laser detection, which highlights weak or diseased areas of tooth enamel before they become visible to the eye. Through early detection, we may be able to strengthen weak areas of enamel before tooth decay sets in, or treat the decay before a significant cavity forms and a tooth filling is required.
Regular and Deep Cleanings
The cleaning portion of your visit involves one of our experienced hygienists clearing away plaque, tartar (calcified plaque), food particles, and bacteria from every surface of your tooth. Otherwise, bacteria found in the biofilms can damage and infect your teeth and gum tissues. When performed routinely, in addition to good hygiene at home, dental cleanings can often prevent dental issues from forming.
If plaque and bacteria have formed on the roots of your teeth, then Dr. Peter Ruggiero may have to perform a periodontal cleaning (called scaling and root planing) to prevent the onset of gum disease. Scaling and root planing involve dislodging plaque deposits and cleaning them out from underneath your gums. Using ultrasonic equipment, we can perform deep cleanings with minimal discomfort, and with a higher accuracy rate, to reduce your risks of gingivitis, gum disease, and periodontitis (severe gum disease).
Make a Checkup & Cleaning Appointment
The best way to maintain your smile's health and integrity is to keep a regular schedule of preventive checkup and cleaning appointments. To schedule your next visit, call Cedar Dental in Cedar Rapids, IA, today at (319) 364-7108. We also welcome patients who live in Mount Vernon, Iowa City, Hiawatha, and all nearby communities.