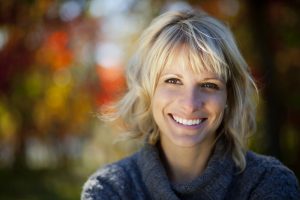 CHOOSING THE RIGHT PROSTHETIC DENTAL TREATMENT
While we prefer to help you preserve your healthy, natural teeth for life, preservation is not always possible. Unfortunately, tooth loss remains a concern even for patients who take diligent care of their smiles. Fortunately, losing one or more teeth does not have to have a permanent impact on your dental health and quality of life. With the right replacement option, we can help you restore your smile's youthful appearance, as well as your ability to bite and chew properly, while stemming the continued damage resulting from tooth loss.
Customized Prosthetic Dentistry
Because patterns and severities of tooth loss differ from patient to patient, prosthetic dentistry requires customized planning and appliances. Depending on your specific needs, Dr. Peter Ruggiero may recommend;
Lifelike Smile Restoration with Prosthetic Dentistry
Tooth loss can devastate your smile, but the right prosthetic dentistry option can offer highly lifelike restorative benefits. To find out which prosthetic option is right for you, call Cedar Dental in Cedar Rapids, IA, today at (319) 364-7108. We also welcome patients who live in Mount Vernon, Iowa City, Hiawatha, and all nearby communities.