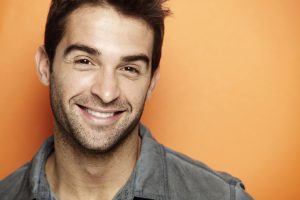 CUSTOMIZED FULL & PARTIAL DENTAL CROWNS
When restoring a tooth, realism is as important as effectiveness. After all, the closer your restoration resembles a healthy, natural tooth, the better it might protect your oral health. In the case of dental crowns, realism allows you to regain your tooth's full function as well as improve your smile's appearance. As one of the more popular restorative dental treatments, dental crowns may be ideal for a number of situations, from minor tooth damage to completely replacing a lost tooth (when combined with a dental implant).
The Point of a Dental Crown
Typically, a dental crown is designed to mimic a tooth's top portion (also called a crown), and fits over the tooth to support and protect it. Because it encases the tooth, a dental crown is often best-suited for repairing a tooth that has been cracked or fractured, or that has had a piece broken off of it. Crowns are also frequently placed over teeth that have received large tooth fillings, or that have just undergone root canal therapy. In some cases, a dental crown can also be placed on top of a dental implant, which is surgically inserted into the jawbone, to create a root-and-crown replacement for a lost tooth.
What Are Inlays & Onlays?
When a tooth is too afflicted for a regular tooth filling, but is not damaged enough to warrant an entire dental crown, Dr. Peter Ruggiero might recommend an inlay or onlay – also known as partial, or ¾, crowns. Inlays and onlays fit within the cusps of a molar's chewing surfaces (inlays), and sometimes may extend over the side of the tooth (onlays). The partial crowns allow us to rebuild your tooth's strength and integrity without having to sculpt and prepare it for a complete dental crown.
Fix Your Tooth with a Full or Partial Crown
A full crown, inlay, or onlay can precisely target your tooth's damage while preserving its healthy structure. To find out what kind of crown your tooth needs, schedule a consultation by calling Cedar Dental in Cedar Rapids, IA, today at (319) 364-7108. We also welcome patients who live in Mount Vernon, Iowa City, Hiawatha, and all nearby communities.