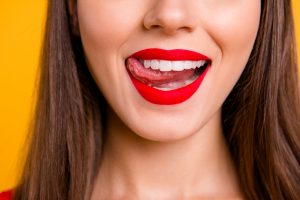 It goes without saying that our grins endure a significant number of oral threats on the daily. Indeed, from dangerous decay to chronic teeth-grinding and everything in-between, maintaining a healthy smile for life can sometimes seem like a daunting process. In some situations, however, protection from oral bacteria may not necessarily be the biggest issue, and instead a noticeable chip or crack may make you feel insecure about your smile. In today's blog, your Cedar Rapids, IA dentist takes a look at the negative impact noticeable cracks or chips have on one's self-confidence, and how cosmetic bonding and contouring can help.
Physical Injury and Damage
A thorough preventive care routine consists of brushing and flossing regularly, paying mind to the foods and beverages you consume, and attending routine examinations and cleanings. Still, factors that one might not account for – such as a physical injury – can swoop in at any time and cause problems. What's more, the issues that arise may not even cause any functional or health concerns but maybe purely cosmetic in nature. In cases such as these, our team recommends the use of cosmetic dentistry.
Cosmetic dentistry consists of any work done to the surface or appearance of one's smile to enhance beauty. In other words, it is all surface-level work to make your grin appear seamless. Indeed, a number of people express that a lovely grin contributes to a higher level of confidence. While this may be the case for many, the counterpoint is also one. This means that cosmetic issues such as chips and cracks can be enough to cause one to feel insecure or even ashamed of their grin. In cases such as these, that is where we come in to help.
A Cosmetic Concern
To best address a chip or crack, your dentist may recommend the use of dental bonding and contouring. This process involves applying a composite resin material to the affected area and shaping it to reestablish symmetry. You see, a small chip has the capability to cause your entire grin to appear misaligned. With the help of the composite material, we can apply and shape it to reestablish this symmetry.
In the case of cracks, the material is thoroughly applied to seal the crack and provide a seamless finish. Once contoured to satisfaction, the material is cured utilizing a special light, and voila! You are on your way. For more information, reach out to our team.
Tooth-Colored Solution
The major benefit that accompanies bonding and contouring is the ability for the material to be shade-matched to your grin. In other words, your dentist will closely match your restoration to your smile's hue in order to provide a natural-looking solution.
Learn More Today
Contact Cedar Dental in Cedar Rapids, IA by calling 319-364-7108 to learn more about the benefits of cosmetic dentistry or to schedule your appointment with our team today.