Make an Appointment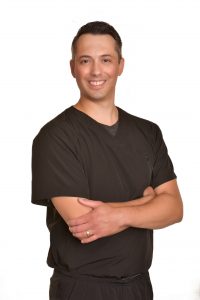 Welcome to Dr. Ruggiero!
At Cedar Dental, Dr. Peter Ruggiero provides a comprehensive list of dental care services to patients of all ages, in a warm, comforting, and esthetically-pleasing environment. From routine general services, like cleanings and exams, to improving your smile's function and appearance, our compassionate, highly-experienced team will provide the effective care you and your family deserve.
The Cedar Dental Difference
Our office is conveniently located on one of the most easily-accessible streets in Cedar Rapids, with a beautiful view from both the waiting area and within each operatory. Our goal is to make you feel comfortable and welcome every time you visit our office, and we treat every patient like a member of our own family.
Every service/treatment we recommend is designed specifically to maintain or enhance your smile's beauty, while also maximizing your mouth's health and function. The materials our restorations are made of, such as advanced porcelain, are biocompatible and cause no harm to your healthy teeth and oral structures. Even complex procedures, such as root canal therapy, are performed with a focus on your comfort, and on preserving as much of your natural tooth structure as possible.
A Wide Range of Services
Maintaining excellent dental health is a lifelong endeavor, and can require different things at different times. To help ensure that we provide the care your smile needs at any given time, Dr. Peter Ruggiero offers a number of dental health services, such as;
Before you decide on the treatment that's right for you, Dr. Peter Ruggiero will carefully explain your dental health needs, and what you can expect from each of your treatment options.
Call Cedar Dental Today
Schedule a visit with our team by calling Cedar Dental in Cedar Rapids, IA, today at (319) 364-7108. We also welcome patients who live in Mount Vernon, Iowa City, Hiawatha, and all nearby communities.