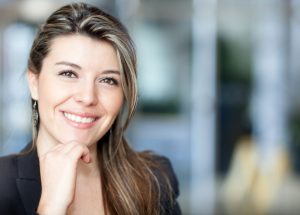 SMILE TOUCH-UPS WITH TOOTH BONDING/CONTOURING
Tooth bonding and contouring are minimally invasive cosmetic procedures designed to create dramatic results with minimal changes to your tooth structure. Many patients who fear the need for extensive smile correction are pleased to learn that their smile makeovers may require little or no more than a simple bonding/contouring procedure.
Tooth Bonding
Tooth bonding utilizes tooth-colored composite resin (a popular tooth-colored filling material) to correct a tooth's size, shape, or discolored appearance. For teeth with localized stains, chipped edges, worn enamel, or excessive spaces between them, tooth bonding might be the simplest, and most cost-effective, solution. The bonding resin can also be applied as a durable adhesive to hold porcelain veneers in place over your teeth.
Tooth Contouring
Like bonding, tooth contouring is minimally invasive; unlike bonding, however, the procedure involves sculpting away a small amount of tooth enamel rather than adding to the tooth's structure. Though tooth contouring is often performed alongside tooth bonding, it may suffice on its own as a solution to smoothing jagged tooth edges, or reshaping a tooth that seems too large.
Learn How Bonding & Contouring Can Help You
Improve your smile without the need for extensive dental treatment. FInd out if bonding and contouring can help you by calling Cedar Dental in Cedar Rapids, IA, today at (319) 364-7108. We also welcome patients who live in Mount Vernon, Iowa City, Hiawatha, and all nearby communities.