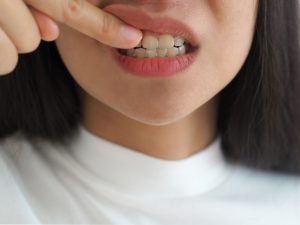 There is nothing more disgruntling than taking all the necessary steps to ensure your smile is in tip-top condition just for a random accident to occur that causes significant surface-level damage. Indeed, accidents can happen at any given time, and they can vary in severity as well. This means you can face the repercussions of a knocked-out tooth, or simply a crack or chip. In today's blog, your Cedar Rapids, IA dentist assures our patients that surface-level concerns are relatively straightforward to handle, and bonding and contouring just might be the solution.
The Need for Cosmetic Dentistry
Taking care of your smile is a bit more involved than many people care to admit. Indeed, it consists of practicing a well-rounded preventive dental routine, which means taking care to floss and brush, attend checkups, and pay attention to what you consume.
What's more? When your oral health becomes compromised, it is more than just an infection you have to worry about. In fact, significant decay, infection, and more will cause complications in oral function as well as structural integrity issues. Because of this, your smile's health should be considered the most important to maintain.
Just because your health matters significantly, however, does not mean you should ignore complications that are purely cosmetic in nature. As a matter of fact, many individuals place tremendous value on the quality of their smile and a gorgeous beam helps instill confidence in oneself. This also means that even as little as a single blemish can significantly impact a person's confidence. For more information about this process, make sure to reach out to our team today.
A Simple and Effective Solution
A common misconception that accompanies cosmetic dental procedures is the belief that they will require extensive treatment. On the contrary, cosmetic dentistry is relatively conservative in nature, with most treatment options only requiring a couple of visits.
Taking a look more specifically at dental bonding and contouring, this process allows our team to address noticeable cracks, chips, and even gaps by applying a composite resin material to the affected site. We then take care to contour the material so as to closely mimic the natural shapes and textures of your teeth, further providing a more lifelike finish. To learn more about this process, reach out to our team today.
Utilizing Shade-Match Technology
One of the biggest benefits that accompanies dental bonding and contouring is the ability to match the color of the material used to the shade of your smile. This process, known as shade-matching, allows us to provide a near-seamless finish so that you can enjoy your gorgeous, blemish-free smile once again.
Schedule Your Visit
For more information about your cosmetic dental options or to schedule your next appointment with our team, contact Cedar Dental in Cedar Rapids, IA by calling 319-364-7108 today.