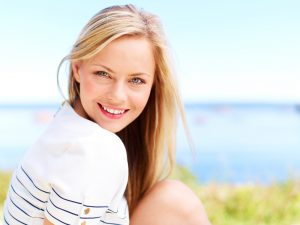 REGAIN YOUR CONFIDENT SMILE WITH COSMETIC DENTISTRY
When your smile's appearance is compromised, either through teeth stains or minor, but noticeable, chips and cracks, your confidence can suffer slightly as a result. In many cases, though, improving a smile's appearance doesn't require an extensive treatment plan. The cosmetic dental enhancements that Dr. Peter Ruggiero offer are made to provide dramatic esthetic results with minimal changes to your healthy tooth structure.
The Tools of Cosmetic Dentistry
From teeth stains and chipped edges to spacing issues and uneven gum lines, modern cosmetic dentistry provides us with the tools we need to address nearly any blemish or issue, including;
After a careful examination and personal consultation, your dentist will recommend an appropriate treatment plan to improve your smile's appearance in a conservative, minimally-invasive manner.
Make a Cosmetic Dentistry Appointment Today
To find out how we can improve your smile's appearance and your overall confidence, schedule a comsetic dentistry appointment by calling Cedar Dental in Cedar Rapids, IA, today at (319) 364-7108. We also welcome patients who live in Mount Vernon, Iowa City, Hiawatha, and all nearby communities.