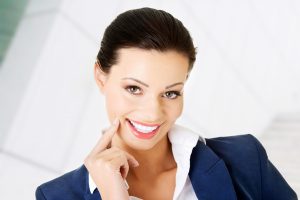 Some of the most common dental health conditions, including cavities, are the result of natural things like the buildup of oral bacteria. They've been problems for people's dental health forever, so treatments such as tooth fillings that are designed to address them are among the most frequently recommended dental treatments. Today, however, addressing such issues is different in several important ways than many patients expect. For example, modern tooth fillings can treat most common cavities with greater efficiency and more cosmetically appealing results than the metal fillings that patients may be used to.
They don't look like they used to
One of the biggest differences between modern tooth fillings and more traditional ones is the material that they're often made from. For many people with mild to moderate cavities, tooth fillings today are often crafted from lifelike, biocompatible composite resin, rather than the metal that fillings were commonly made from years ago. Unlike metal, composite resin can be custom-tinted to match the color and shade of your natural tooth color, which means your filling can blend in with your tooth and remain nearly indistinguishable from the tooth structure around it.
They're more personalized than their appearance
The appearance of modern tooth fillings is often more natural and customized than traditional metal ones because of the biocompatible nature of the resin they're made from. However, resin is more beneficial to your tooth and oral health than just its appearance, as the resin can conform to your cavity and bond to your tooth structure more naturally than a metal filling may be able to. When tooth resin is applied to your cavity, it conforms precisely to the shape of the depression of your tooth, filling it more effectively and creating a more reliable restoration for your tooth.
They stop tooth decay from getting worse
The point of a tooth filling isn't just to fill a cavity in your tooth, but also to stop the decay that causes it from getting worse and the cavity from getting larger. This can occur if oral bacteria continue to infect the tooth structure, and can be prevented by the seal created between your tooth structure and your biocompatible filling material. With tooth-colored fillings, the secure bond between filling and tooth helps better prevent the tooth's re-infection by exposure to harmful oral bacteria.
Fix your tooth with a modern tooth filling
With a modern tooth filling, you can treat a cavity more discreetly and with more effective results than you might expect from older fillings. To learn more, or to schedule a consultation, call Cedar Dental in Cedar Rapids, IA, today at (319) 364-7108.