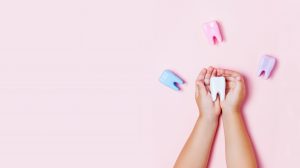 Your child's baby teeth will eventually fall out and be replaced by adult teeth, but it's still important to preserve the health of these teeth. The oral care habits your child builds now can affect them later in life. Plus, your child's teeth may be revealing things about their genetic makeup. If your child may be predisposed to developing cavities, or they may be failing to thoroughly brush their teeth. If your child is struggling with cavities, you can take action. Here's what you can do to help them keep their teeth clean and healthy.
Make Sure Your Child Is Properly Educated in Oral Health Care
The first step you should take with your child is checking in with their oral health care habits. Do they know how to properly brush their teeth? Children can often struggle to reach the teeth further back in their mouths. You should make sure they know how to brush and floss, and you should also make sure that they're faithfully doing so every day. Your child's struggle with cavities may come down to simply not doing the basics. When you explain the importance of oral health to your child, it can help them be more diligent.
Dental Sealants Can Protect Vulnerable Teeth During Formative Years
If your child is an individual who is more prone to fighting cavities, there are additional preventive treatments that can help. Dental sealants are one such option. Sealants are thin layers of biocompatible acrylic that your dentist can paint onto the surfaces of your child's teeth. The acrylic layer blocks the formation of plaque. This treatment is especially effective on teeth with uneven surfaces, like molars, where bacteria can hide. Those teeth are often more difficult for children to reach when brushing as well. Dental sealants are not permanent, and will typically fall off after a few years. It's important to note that even with sealants in place, your child still needs to thoroughly care for their teeth.
Your Child's Diet Is a Factor in Cavity Formation
Another area where you can help your child fight cavity formation is with their diet. Again, if your child is at a higher risk for cavity formation, controlling what they eat can help. Sugary drinks and foods leave residues behind on teeth. These residues become the fuel for plaque formation and development. Limiting the amount of these foods that your child consumes can mitigate cavity risks. You may also consider having your child brush their teeth after meals to cut down on bacteria development.
Cedar Dental Will Help Your Child Protect Their Teeth
We believe in the power of dental education at Cedar Dental. During your child's checkups, we can offer lessons in how to properly brush and floss their teeth to prevent cavities from forming. Our friendly, inviting care environment makes it easy for younger patients to enjoy their trip to the dentist. Schedule a checkup and cleaning for your child by contacting Cedar Dental in Cedar Rapids, IA by calling 319-364-7108.