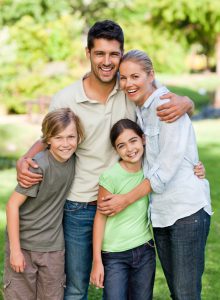 DENTAL HEALTH SERVICES
Keeping your smile as healthy as it can be is a team effort, and requires your own due diligence as well as routine visits to your dentist's office. Every day, you should brush your teeth at least twice, and floss at least once, to help control the buildup of harmful, bacteria-ridden dental plaque. In addition, regular cleanings and exams help your dentist and hygienist more thoroughly remove plaque and its calcified form, tartar, to reduce your risks of tooth decay and gum disease.
Because your smile is unique, your dental health needs are, also. Before recommending any form of dental treatment, Dr. Peter Ruggiero will carefully examine your oral health and accurately diagnose your condition.
Treatment Options
Personalized Dental Health Treatments
Dental health is a highly personal matter, and our treatments are designed specifically to meet your needs. To learn more about our personalized treatment options, call Cedar Dental in Cedar Rapids, IA, today at (319) 364-7108. We also welcome patients who live in Mount Vernon, Iowa City, Hiawatha, and all nearby communities.