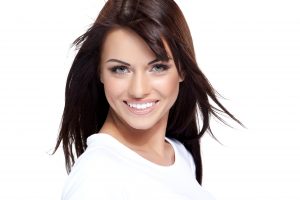 What makes a professional whitening kit different from the store bought whitening products you can find at your local grocery store or pharmacy? These over the counter products can be easy to find, but people who use them may have a hard time seeing a notable difference in their appearance. The whitening treatment available at your dentist's office uses safe, but potent, whitening agents, which can eliminate discoloration that is more deeply settled in your enamel. In some cases, the ideal approach to whitening will involve a different cosmetic dental treatment, particularly in instances where a person is struggling with intrinsic discoloration.
How A Take-Home Whitening Kit Can Lead To Big Results
Your take-home whitening kit allows you to make professional-quality changes while you relax comfortably at home. The system your dentist supplies you will include your whitening agents, as well as custom-made trays. The trays make the process of evenly applying the bleaching agents considerably easier. Over the course of your treatments, you can see your smile brighten by many shades!
Are Whitening Agents Going To Be Effective At Addressing Your Discoloration?
If you have intrinsic discoloration – discoloration from problems within your tooth, or connected to a health issue – whitening agents may not be the best approach. Instead, your dentist can talk to you about a different cosmetic dental treatment. It should be noted that if you have esthetic issues that are connected to active oral health trouble, then the best approach may be restorative dental work. Fortunately, the materials used to create modern dental restorations can actually provide positive changes to your appearance, leading to a more attractive smile at the end of your dental work.
Talk To Cedar Dental About A Take-Home Whitening Treatment
A take-home whitening treatment from Cedar Dental can provide you with the tools you need to make your smile noticeably brighter. We are happy to offer these treatments to our patients, as well as a range of in-office cosmetic procedures. To learn more about us, or to set an appointment with our dental health experts, call Cedar Dental in Cedar Rapids, IA, today at (319) 364-7108. We also welcome patients from Mount Vernon, Iowa City, Hiawatha, and all other neighboring and nearby communities.