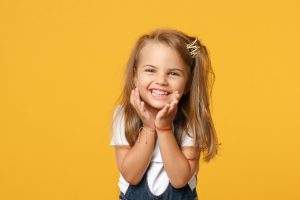 Learning how to care for your personal hygiene takes time. What age were you when you remembered to thoroughly clean and care for yourself? You may even still forget, because life gets busy. Your children are learning personal hygiene practices all the time. Daily routines, like teeth brushing, take time to learn, especially as your child's motor skills are developing. During this time, you can help your child learn proper technique, and protect their vulnerable teeth with pediatric dental care. Working alongside your dentist can give your child a bright oral health future.
Pediatric Dental Care Protects Vulnerable Teeth from Cavities
Everyone needs to attend regular dentist appointments. Checkups and cleanings prevent cavities and gum disease at every age. However, while your child's teeth are still growing, your dentist has additional pediatric care that can help. Treatment like fluoride rinse can restore and strengthen dental enamel that has been worn down by bacteria. Dental sealants can be painted on to the surfaces of the hard-to-reach teeth in your child's mouth to prevent bacteria from building up in these areas as your child develops their brushing technique.
You Can Help Your Child Build Strong Habits
Pediatric dental care provides extra help for vulnerable teeth, but you can also help your child by building strong habits with them. Your child should be brushing their teeth at least twice a day. Using proper brushing technique moves bacteria away from the gumline and off the surfaces of the teeth. Brushing after meals and snacks can be helpful for children who are prone to developing cavities. You should also help your child to remember to floss their teeth often, to remove bacterial buildup from surfaces between teeth.
Address Your Child's Dental Problems Quickly
Another benefit of scheduling biannual appointments for your child is that it gives their dentist the chance to examine their teeth for any developing problems. If your dentist spots a cavity, they can treat it with a dental filling to prevent the issue from getting any more severe. Restorative dentistry can rebuild damaged teeth from a functional and cosmetic perspective. If you notice an issue with your child's teeth, or your child complains about tooth pain, reach out to your child's dentist quickly.
Find Preventive Children's Dental Care at Cedar Dental
You want your child to enjoy a beautiful smile throughout their life, and that starts with proper care at a young age. By teaching your child proper technique and strong habits at home, and attending biannual dentist appointments, you can give your child a healthy, happy smile. At Cedar Dental, we provide preventive pediatric care in a comfortable, friendly environment. To schedule an appointment for your child at Cedar Dental, contact our Cedar Rapids, IA office at 319-364-7108.