Peter Ruggiero, DDS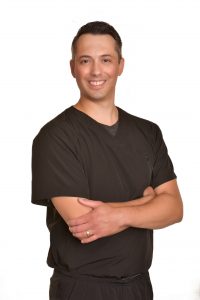 Dr. Ruggiero attended Luther College in Decorah, Iowa, where he received his Bachelor's degree. He then earned his Doctorate in Dental Surgery from The University of Iowa College of Dentistry.
Dr. Ruggiero is known for his honest, direct approach to dentistry. He takes the time to educate patients, keeping them informed about their options and helping them make the best possible decisions regarding their care. He helps patients relax and feel at-ease with his calm demeanor, patience, and great sense of humor.
Outside of the office, Dr. Ruggiero enjoys spending time with his wife, Shelly, daughter Sophia, and their dog, Nate. Besides helping patients create and maintain beautiful, healthy smiles, he also enjoys conquering home and DIY projects, working on cars, playing frisbee golf, doing anything water-related, and spending time with family.
Born and raised in Cedar Rapids, Dr. Ruggiero is honored to be able to serve the dental needs of the community that is so special to him.
---
OUR DENTAL TEAM
TINA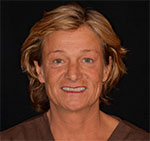 Tina has been a Registered Dental Assistant for over 13 years, and thoroughly enjoys the variety of working in a family dental practice. She loves meeting new people, and seeing families grow, change, and expand over time. Tina is married with five children and seven grandchildren, and in her free time, she enjoys spending time with her husband and children, traveling, shopping, and attending her grandchildren's activities.
---
Schedule a Visit to Meet Our Team
Let our amazing team help you on your journey to a healthier, more attractive smile. To schedule a consultation, call Cedar Dental in Cedar Rapids, IA, today at (319) 364-7108. We also welcome patients who live in Mount Vernon, Iowa City, Hiawatha, and all nearby communities.