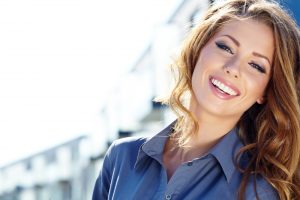 FRAME YOUR SMILE WITH COSMETIC GUM CONTOURING
Sometimes, your smile's appearance isn't affect by your teeth so much as by the shape of your gum tissue around them. An excessive and/or uneven gum line can make an otherwise straight and beautiful smile seem crooked and asymmetrical. Cosmetic gum contouring describes gently reshaping the gum line by trimming away excessive gum tissues, creating a cleaner, straighter, more esthetically pleasing frame for your smile.
Gum Contouring & Smile Makeovers
Gum contouring is often performed as part of a larger smile makeover plan, depending on whether or not you exhibit other cosmetic dental concerns. During your cosmetic consultation, Dr. Peter Ruggiero will discuss the benefits of gum contouring, if necessary, and how the procedure can enhance the results of your smile makeover.
Ask Your Dentist About Gum Contouring
Find out if gum contouring can improve the overall health and appearance of your smile by scheduling a consultation with your dentist. Call Cedar Dental in Cedar Rapids, IA, today at (319) 364-7108. We also welcome patients who live in Mount Vernon, Iowa City, Hiawatha, and all nearby communities.