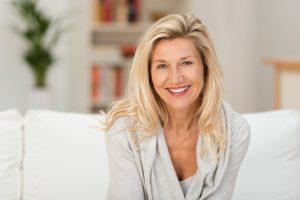 HOW DENTAL BRIDGES REPLACE LOST TEETH
There are several ways to replace teeth that you may have lost. For many patients, the most suitable option is a dental bridge, which can replace one tooth, or up to three teeth in a row. Made from materials designed to mimic your natural, healthy teeth (like dental porcelain), a bridge closes the gap in your smile to restore its appearance, and your bite's proper balance.
A Closer Look at Modern Dental Bridges
A dental bridge is called such because it is designed to span the empty space left in your smile by missing teeth. The prosthesis consists of pontics, or replacement teeth, that are custom-crafted to match your surrounding teeth. For support, a bridge relies on abutment teeth – the teeth that remain next to the empty space – which support the dental crowns on either end of the bridge. If you qualify, we may recommend placing dental implants to support your replacement teeth, eliminating the need to modify healthy teeth for support.
Bridge the Gap in Your Smile
If your smiling is missing one or more teeth, then close the gap with a custom-designed dental bridge. To have one custom-designed, schedule a visit with your dentist by calling Cedar Dental in Cedar Rapids, IA, today at (319) 364-7108. We also welcome patients who live in Mount Vernon, Iowa City, Hiawatha, and all nearby communities.