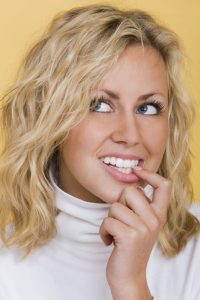 Do you ever find yourself wishing you could simply stay at home and hide, instead of going out when friends invite you places? If so, is it solely because of how insecure you feel because of your smile's many imperfections? No matter how old you might feel, over time many people begin to notice more and more imperfections with their teeth, either due to general aging, tobacco use or even excessive wear caused by teeth grinding or simply years of chewing. Others find that after several years, their once perfectly aligned smiles begin to have gaps. Fortunately, if you are struggling with dental issues that are causing you to feel insecure, your cosmetic dentist could likely help. Porcelain veneers are just one of the effective ways to address most dental imperfections, and to create beautiful and confidence-inducing smiles, instead!
What Can Veneers Help to Address?
Veneers are one of the most popular forms of cosmetic dentistry year-after-year, likely because of how comprehensively they can help to improve the smile. Not only can veneers help to hide permanent stains and even minor gaps between the teeth. But they can also be used to help correct teeth that are disproportionately shaped, or sized, helping to create improved uniformity.
How Long Can You Enjoy the Results?
Thanks to the unique properties of dental-grade porcelain, veneers are also one of the longest-lasting forms of cosmetic dentistry. In fact, with basic dental hygiene practices and routine preventive care, many patients can enjoy their porcelain veneers for more than a decade.
Interested In Cosmetic Treatment?
Cosmetic dentistry makes it possible to address many tooth imperfections, with beautiful and natural-looking results. You can schedule a cosmetic consultation, by calling Cedar Dental in Cedar Rapids, IA, at (319) 364-7108.